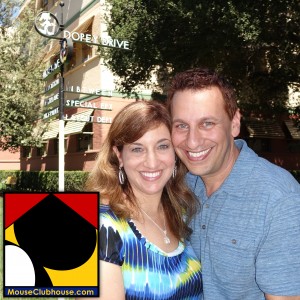 Happy April everyone! (For my blog, please visit  mouseclubhouse.com/blog).
You'll find no April Fool's jokes on Mouse Clubhouse! I take pride in the factual correctness of everything I post and never want any joke to be perceived as truth. There are enough wrong rumors out there.
This month marks the end of an era in Disney. My dear friend Stan Freese has retired after 43 years with the company. From the first band leader of Walt Disney World to the director of talent booking for Disneyland, Stan has had an amazing career! Wishing Stan the best in his new adventures!
You can hear my interview with Stan and check out this video of Stan in an impromptu performance at Disneyland's historic Tomorrowland Terrace!
Also, listen to my interview with Lee Fugal who was the pre-show act in the 1960s for Disneyland's historic Golden Horseshoe Revue!
Be sure to visit my INTERVIEWS page to choose from any of the conversations I've posted of some other wonderful people who have been an important part in the history of Disney.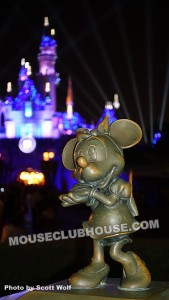 If you haven't yet, please sign up to receive weekly email updates of our blog so you won't miss any of these  interviews. or posts from the blog I share with my wife, Shani, who also has an extensive Disney background. Today she is a planner of Disney vacations.
Thanks for joining us!