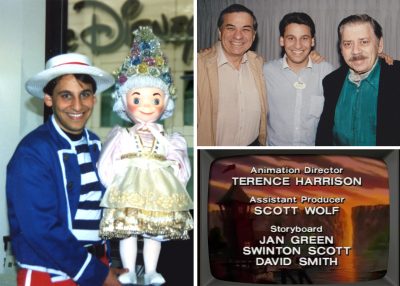 My VIDEO SERIES "Keeping the Magic Alive" on YouTube is where I share my personal Disney artifacts and personal photos, along with stories of Disney history, often told to me firsthand by the Disney Legends themselves.
This website is the home for my INTERVIEWS, but I regularly post updates and photos on my INSTAGRAM and FACEBOOK pages.
You can learn more about me on my ABOUT page.
I met so many wonderful people since I began with Disney in 1988, and I wish I recorded many of the conversations I've had with some of the inspiring people who have been important parts in the history of Disney.  But back in 2007, I started recording the conversations, and they are just too good to keep to myself, and that's why I do this!