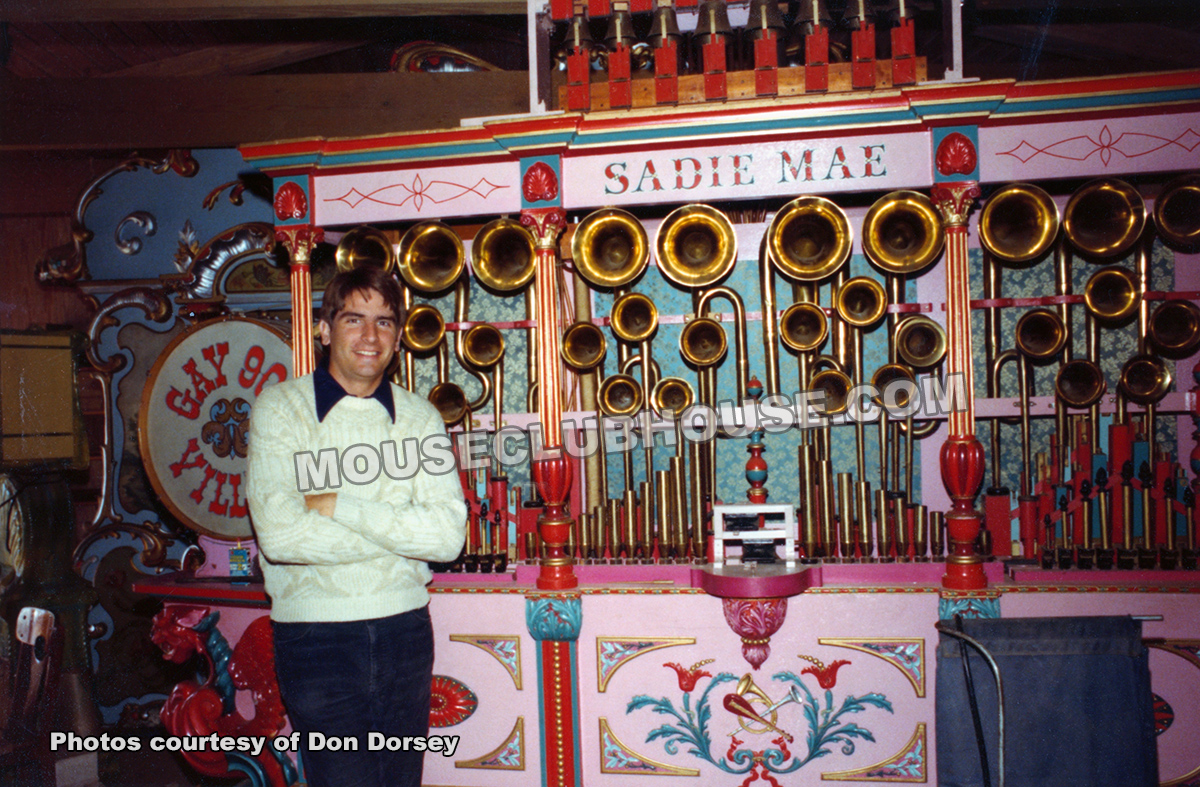 Enjoy these Electrical Parade facts and other Disney entertainment history!
ATTENTION FACEBOOK USERS: Although my Facebook page makes no profit, Facebook wants "fan pages" to pay to be seen, so please follow my private Mouse Clubhouse Facebook page so you won't miss a thing at https://www.facebook.com/groups/mouseclubhouse/
Don Dorsey is a musician, director, producer, and audio engineer whose work for Disney includes everything from musical performances and arrangements to sound design to complete show design and direction for several Disney parks.
Don started his long-lasting relationship with Disney in 1975 and for the first 17 years served as the main audio recording and post-production engineer for the Entertainment Division of the Disneyland Park.
With the opening of Epcot in 1982, Don began creating and directing nighttime spectaculars for the World Showcase Lagoon beginning with A New World Fantasy and moving on to Laserphonic Fantasy, IllumiNations, and most recently Reflections of Earth. Other nighttime shows created and directed by Don include "Sorcery in the Sky" for Disney Studios Florida, and "Starlight Magic" for Tokyo Disneyland.
As of 2015, Don is in his 41st year of consulting to Disney and works mostly behind the scenes coordinating sound and music for Creative Entertainment at the Disneyland Resort.
I sat down with Don in 2009 to find out more about the creation of "Reflections of Earth." I hope you enjoy hearing his interview! And don't miss the photos below.  As always, I've also included the Audio Index below. (Transcription available here)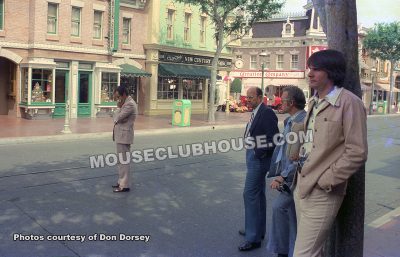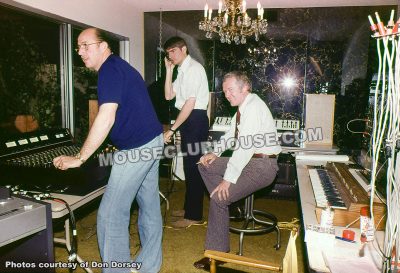 AUDIO INDEX
1:36 Jack Wagner, the "voice of Disneyland," and audio producer, and Don's mentor; Bob Jani, the vice president of entertainment at Disneyland and Walt Disney World, creator of the Main Street Electrical Parade, Electrical Water Pageant and America on Parade among others
2:42 America on Parade, one of Disney's largest parades, produced for America's bicentennial; the Sherman Brothers' song "The Glorious Fourth" was the overture for America on Parade; Sadie Mae, the band organ used for the America on Parade soundtrack
3:48 Don's musical beginnings
8:12 Meeting Jack Wagner, and getting a one time for Disneyland; Being rediscovered by Jack Wagner while performing on his synthesizer for a concert; Being asked to do synthesizer work on the America on Parade soundtrack and performing banjo and various sound effects in Jack's home dining room studio
13:33 The unique soundtrack of America on Parade, deemed "the Great American Music Box" by Bob Jani and the music of the Sadie Mae band organ; recording "The Glorious Fourth" parade overture
19:04 Following America on Parade, going to Florida and becoming Jack Wagner's assistant; Working with Jack at his house each day; A funny Bob Jani memory when Bob gets cherry pie on his white suit
22:38 Learning from Jack Wagner
24:50 The Electrical Water Pageant; the E-MU synthesizer; the Main Street Electrical Parade returns after a hiatus during America on Parade; Don creates new music for the Electrical Parade; the beginning of Disneyland parade introductions – the opening window; the opening fanfare for the Main Street Electrical Parade
28:33 Updates to the Main Street Electrical Parade, including soundtrack and more dimensional units and new units; the parade became more efficient in terms of battery power and less cables; the history of the closing music of the Electrical Parade, which originated at the Orange Bowl halftime show in 1978; how Battlestar Gallactica inspired the original introduction dialogue sound