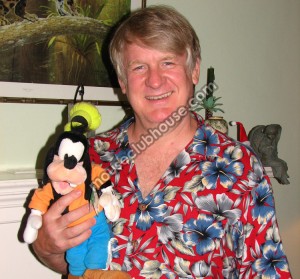 Bill is a voice actor, whose most popular character is Goofy, for which he has provided the voice for countless movies, toys Disney theme park stage shows and more.
AUDIO INDEX
:44 Bill's version of Goofy compared to the original, voiced by Pinto Colvig
1:25 Work besides just the animated films, including Disneyland and Disney World live shows, games, toys, etc.
2:00 When Bill began doing the voice of Pluto
2:15 The soundtrack recording process and sessions done solo vs. group ensembles, and the job of the voice director
4:45 Disney's Character Voices department
6:15 Recording thousands of names for personalized CDs
8:01 The loop group, looping, background voices and other work, including Disney-Pixar Toy Story, Cars, Monster's, Inc. Hunchback of Notre Dame and Beauty and the Beast as well as other characters such as Bugs Bunny and Daffy Duck.
9:44 Bill's work on the English-dubbed Japanese TV series Astro Boy, as well as redoing lines for Goofy
11:25 Bill as the original voice of Horace Horsecollar and his inspiration for that character
12:30 How Bill describes Goofy